Website Design & Build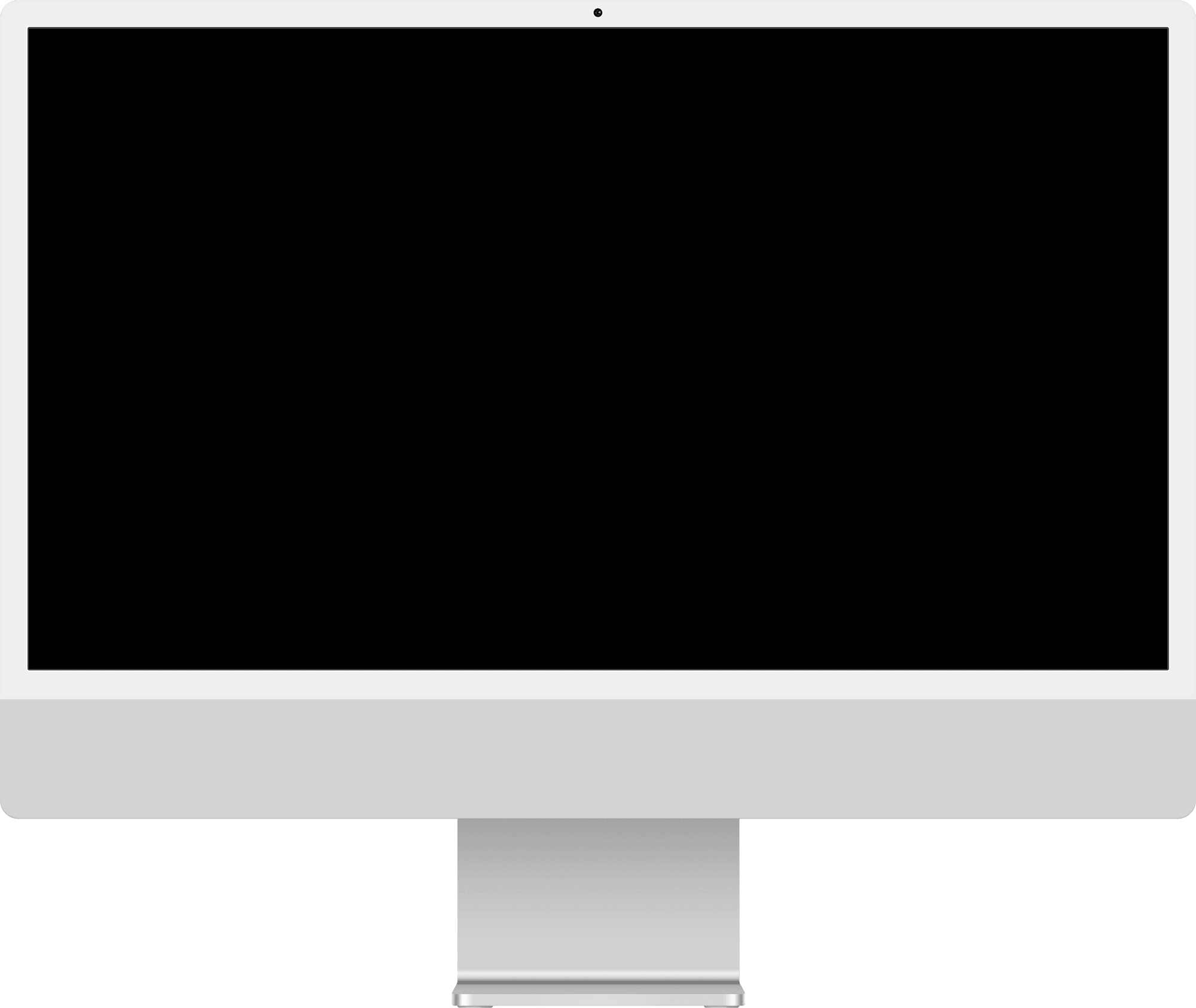 Ocean & Acre, which is owned & operated by Southern Proper Hospitality, is a premiere dining destination that combines the food of both local farming & coastal communities into one. Their team came to us needing a website for their new restaurant that displayed its charm & individuality, marrying together nautical and rustic farm styles into one cohesive & lively aesthetic. We worked closely with the SPH team to bring their restaurant's unique brand into an equally unique website.
Who They Are
Meet the Client
Ocean & Acre is a restaurant in Alpharetta, Georgia, that celebrates the intersection of local farm and coastal foods, "Where the Land Meets the Sea." It is owned & operated by Southern Proper Hospitality, and is located in the innovative Halcyon Forsyth mixed-use community.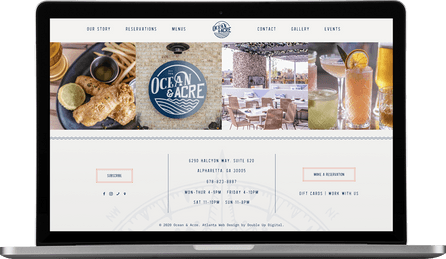 The Challenge
Imaginative branding on a blank slate.
One of our challenges with Ocean & Acre was creating an online presence for them from the ground up. We knew that as a new restaurant, Ocean & Acre's website would be a key part of drawing in potential new visitors & customers. They came to us desiring a unique & individual website, making sure that their site would be anything but cookie-cutter or ordinary. We were challenged with pulling together two different styles – rustic farm & nautical – into one cohesive & charming website aesthetic that showcased their unique blend of foods.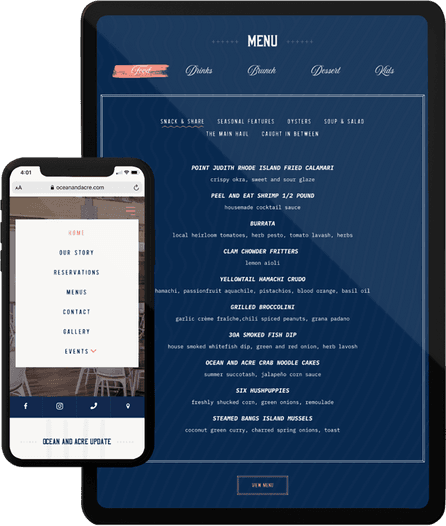 The Solution
It's all in the details.
In order to give Ocean & Acre the website of their dreams, we pulled in some new design elements alongside their preexisting branding assets. Paying attention to the small details became a large part of our strategy, as this allowed us to blend both aesthetic styles as well as give the site the charming & unique character they were looking for.
The Final Product
A unique display of charm & character.
Through understanding Ocean & Acre's goals for their website, we were able to create a site for them that sets them apart both in individuality & character. Our strategies helped to ensure their online presence illustrates the restaurant's in-person charm.
01
Custom filterable menu
Ocean & Acre has a large & varied menu that we wanted users to be able to interact with easily. In order to simplify viewing, we created a custom tabbed menu that organizes the content clearly, allowing the client to easily update their menu & creating a simple & visually appealing experience for the user. Additionally, we built the menu to be fully responsive so that it works cleanly across all devices.
02
Thoughtful detail combinations
In order to achieve the distinctive & unique look that the client was looking for, we focused on bringing a lot of small details into the design. Things such as unique hover effects, textured font pairings, & subtle background patterns all came together to create a lively design that enhances the content without detracting from the user experience.
03
Gallery feature
One of the client's requests for the site was to be able to display images of their location & their food. Knowing that these images would be integral in showing the restaurant's character to interested customers, we created a masonry gallery page. Showcasing these large, high-quality photos helped to create credibility for the restaurant & build anticipation for visiting.