Website Design & Build, Branding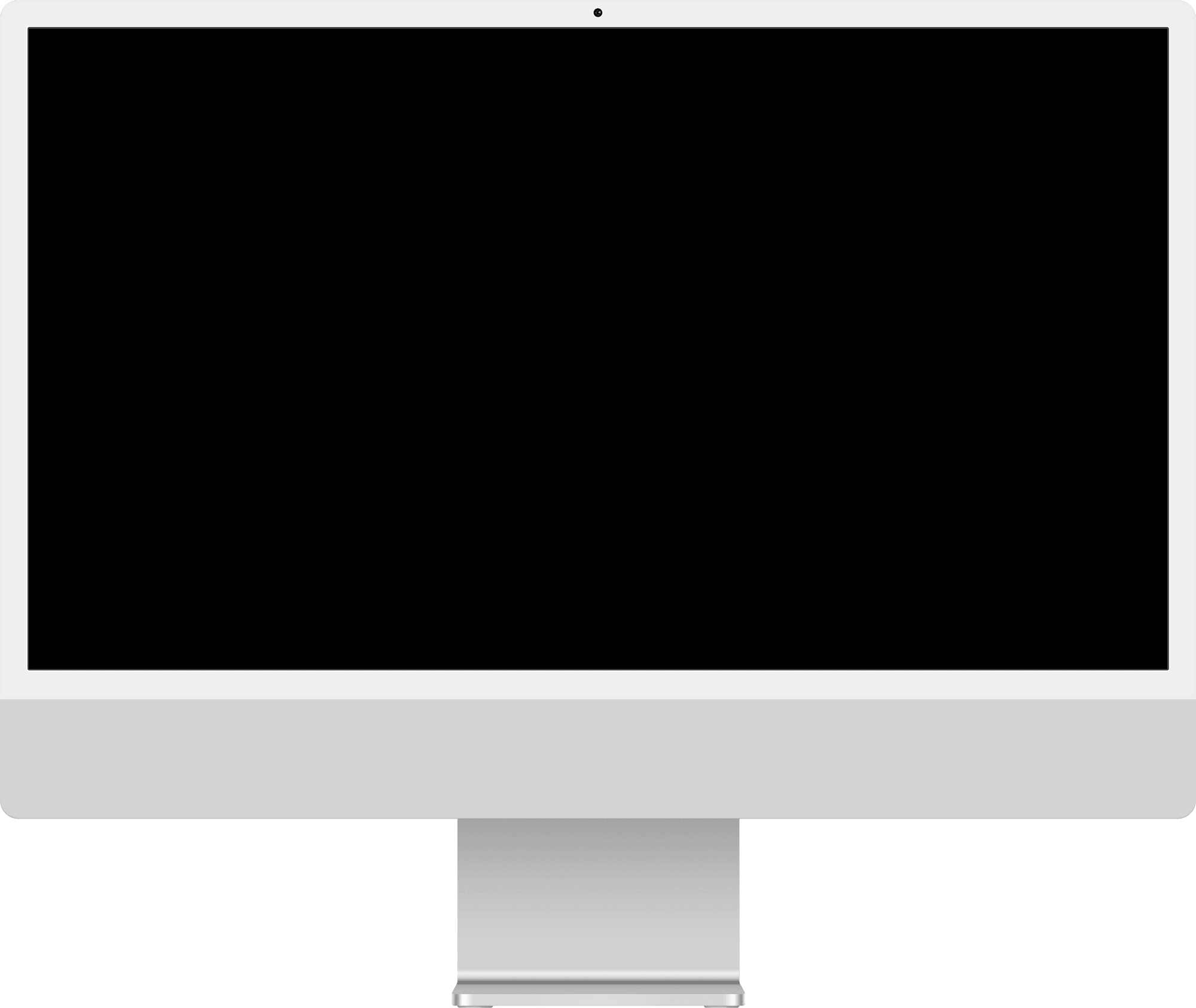 Satcher & McGovern came to us in need of branding & a web presence for their newly founded Atlanta civil litigation firm. Our challenge was to create a brand presence from the ground up that showcased their extensive experience, despite being a new firm. We worked together with them to create both content & visuals that highlighted their sophistication as a boutique litigation firm as well as appealed to their large institutional client base.
Who They Are
Meet the client
Satcher & McGovern, LLC is a civil litigation firm based in the greater Atlanta area. With over 90 years of legal experience, they are highly skilled in the litigation process and pride themselves on their tenacity & persistence, continuously working for the best outcomes for their clients.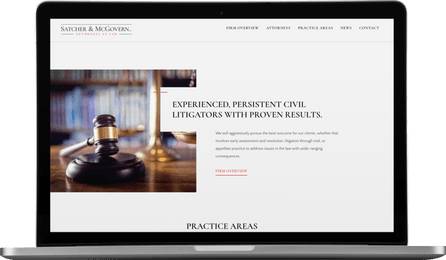 The Challenge
Building a trusted brand from the ground up.
Satcher & McGovern came to us with a newly founded litigation firm, but without any branding or web presence. As we built their branding, we knew that we needed to show them as experienced & capable of taking on the large institutional clients they wanted to work with. The challenge we faced was creating a visual identity that displayed their extensive experience to these potential clients & distinguished them as competent & trustworthy, despite their being a brand new firm.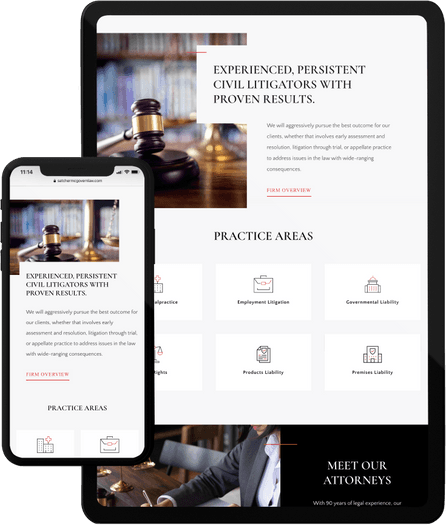 The Solution
A visual identity that tells the right story.
Working closely with Satcher & McGovern, we walked them through a branding process to create a visual identity that matched the sophistication & capability of their firm. From there, we were able to take that branding & launch into the design of their website, which was a key piece in forming credibility with the potential clients they desired. Combining their new aesthetic alongside our custom-written content helped us achieve our goal of making Satcher & McGovern a trusted brand.
The Final Product
An image of tenacity & persistence.
By working closely with Satcher & McGovern to understand their goals and clients, we were able to build them a visual identity that conveyed the character of their new litigation firm. Both in branding, website aesthetic, & content, their voice speaks to their experience and showcases the tenacity & persistence that their clients desire.
01
Sophisticated branding & design
Satcher & McGovern needed their brand to speak to composure & determination – things they felt were distinguishing features of their firm that would appeal to their client base. We designed a text-based logo with an elegant serif font to portray this, matching it with a contrasting red & black color scheme to give the perception of boldness. Using classic law imagery allowed us to call back to feelings of grandeur & prominence.
02
Custom icons
In order to showcase Satcher & McGovern's main areas of practice, we created custom line-style icons for each. By using these icons, we were able to draw the user's eye to the information we want to highlight as well as add visual interest & variety to the design. Displaying the practice areas in this way also allows us to communicate visually to the user in an easily-digestible way.
03
Content creation
By collaborating with Satcher & McGovern to understand the nature of their firm, our content writers were able to create custom website content that spoke directly to the client's needs & goals. This was an integral part of creating the Satcher & McGovern brand – creating not only their visual voice, but their spoken & written voice. Our combined efforts ensured that the brand story they were telling was consistent & moved them toward the same goal.
04
Responsive design
As is our practice, we built Satcher & McGovern's website to be responsive, meaning that the content adapts to the screen width of the user. Knowing that their potential clients would be looking for a competent & meticulous firm to represent them, creating a website that was able to effortlessly handle different screen sizes was important. Whether these potential clients were looking at their site on a mobile device or a large screen, the composure of the Satcher & McGovern brand would stay in place.