Say hello to our Web Developer,
Samuel Dean
Feverishly types away at your website's code
Squashes those pesky bugs you find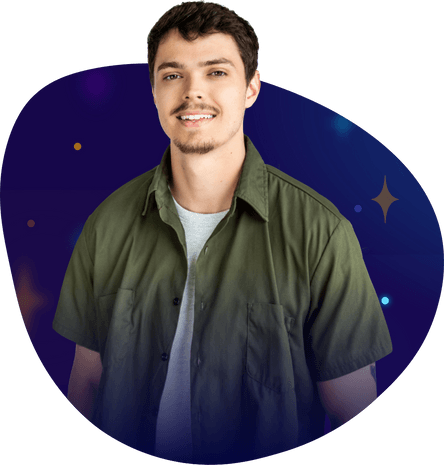 Helps our junior developers realize their potential
Keeps us up to date on Wisconsin weather conditions
About
Samuel joined our team in 2020 to help supplement our team of rockstar developers. Apart from learning new technologies, Sam loves the outdoors, especially with the company of his two dogs. His interests include soccer, architecture, and stoicism.
Office Superlative
The True Nomad Award 🛩 – Always joining meetings from different environments
Favorite Card or Board Game
Cribbage
Favorite Disney Movie
Ratatouille
Favorite Ice Cream Flavor
Half Baked
Jam out to Samuel's (current) favorite song: